It's to kids that we dedicate our biggest efforts, with catering services based on quality raw materials of certified provenance to ensure the highest standards of food safety. So healthy and balanced menus are a priority, along with food education projects that involve not only students but also their parents and teachers.
Catering
We've been specializing in school meals services for over 40 years, providing both direct management of kitchens and delivery of meals prepared in our own facilities. Our services include supply of quality raw materials, food education projects, digital management of school meals payments and online booking. And thanks to our team of engineers we can provide renovation work, plant and equipment and the creation of dining halls ensuring maximum comfort for kids.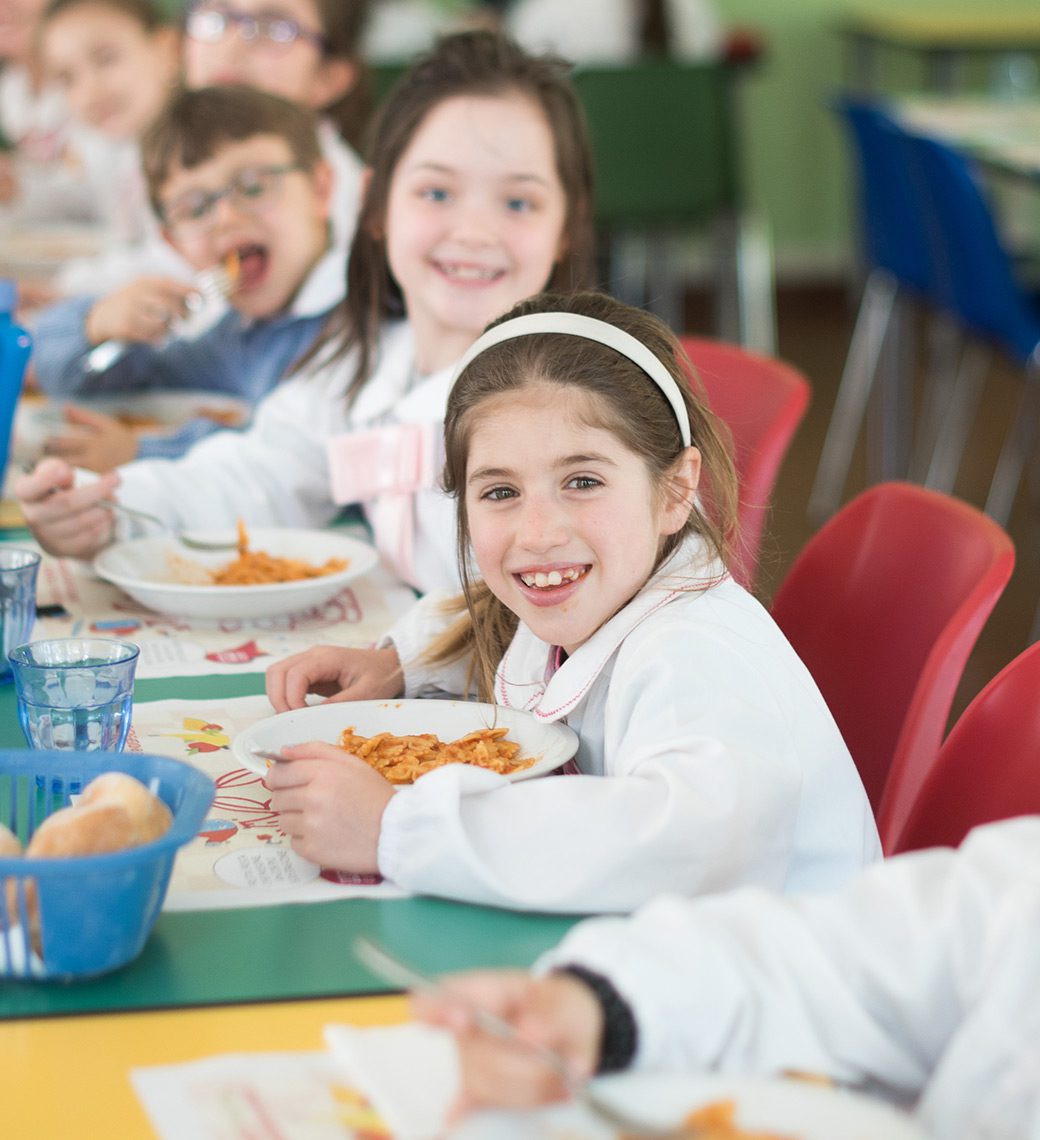 Facility Services
Alongside our catering service, we offer schools a whole series of integrated services including, for example, cleaning and sanitization of spaces, management of outdoor areas, maintenance and energy management.